QUEBEC'S 'FCCTQ' ENTERS INTO PARTNERSHIP WITH ADARA TECHNOLOGIES FOR ADVANCED VIDEO SOLUTION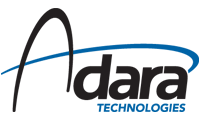 Exclusive Agreement to Bring Game-Changing IPTV Solution to Potentially Tens of Thousands of Subscribers Throughout the Province of Québec
TORONTO, ON – February 14, 2023 – Adara Technologies Inc. (www.adara-tech.com) today announced that it has entered into an exclusive agreement with the Fédération des Coopératives de Câblodistribution et de Télécommunication du Québec ("FCCTQ"), headquarted in Quebec City, to make available its myCatapulTVe® App-based IP Video Solution to all of the group's members. FCCTQ represents 22 cable/telecommunications Co-op and non-profit organizations throughout the Province of Quebec, serving a total of approximately 75,000 customers.
Adara's myCatapulTVe® is a game-changing solution that enables broadband and cable service providers to add "TV Everywhere" services seamlessly to their networks and/or to migrate quickly and efficiently to app-based streaming Pay TV services.
Francois Allaire, Managing Director for FCCTQ, said, "We at the Fédération have been most impressed by the vast level of experience and innovation we have witnessed from the Adara Technologies team, as well as the company's sound financial structure and operational support. It is imperative that we join with a strong partner as our members transition to this exciting new way to deliver video. We are confident that our members—as well as their customers—will greatly benefit from the unique IPTV solution that Adara will deliver."
"Adara's depth and breadth of expertise in the telecommunications field will be of great value to FCCTQ and its members," said Normand Tremblay, Directeur, Développement des Affaires, Québec for Adara. "Our customers particularly appreciate the company's high level of competency in video including our bandwidth efficiency and reclamation expertise which transcends our proficient operational capabilities in hosting, supporting and managing advanced video solutions."
About Adara Technologies Inc.
Adara Technologies Inc. delivers game changing solutions that enable cable service providers to revolutionize their Broadband and Video businesses. One of Adara's signature breakthroughs is its SIPV Bandwidth Reclamation Solution which enables operators to inexpensively free up massive amounts of spectrum in as little as 90 days, without disrupting customers and risking associated revenue losses, for immediate DOCSIS expansion to multi-Gigabit and beyond. Another game-changer, Adara's myCatapulTVe® App-based IP Video Solution enables operators to curate and deliver live linear, VOD and OTT/SVOD content including Netflix, Disney+, Prime Video, Hulu, YouTube and more using the operator's own app as a one-stop destination for customers, without the need for the operator executing separate, extremely onerous business relationships with OTT/SVOD providers.
 -###-
Media contact:
Jim Carlson
Head, Corporate Communications
T: 1-888 -99-ADARA (23272) x706
jim.carlson@adara-tech.com